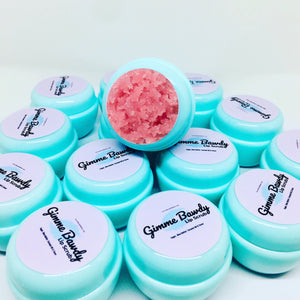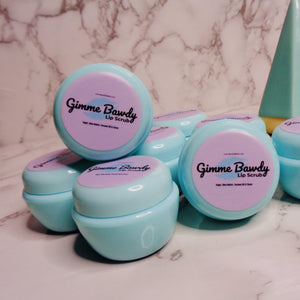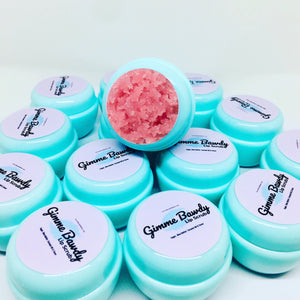 Lip Scrub
1 oz
PET Jar
Lip Scrub is the perfect prep for a Matte or Metallic Lipstick.  Gimme Bawdy Lip Scrub is great for smokers.  Treat your lips with our scrub that will hydrate and gently exfoliate the skin.  And did we mention this is made of organic sugar, vegan, and cruelty free?
Comes in two flavors:
Strawberry Cheesecake
Bubblegum
HOW TO USE:
Apply Lip Scrub in a circular motion to remove dead skin.  Daily use is recommended.