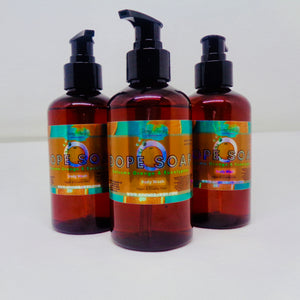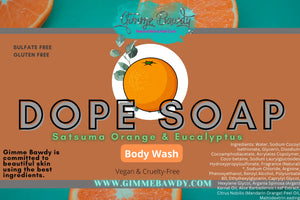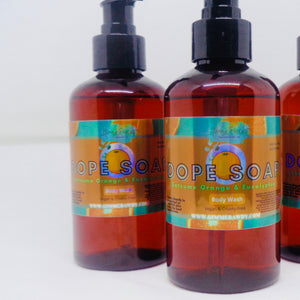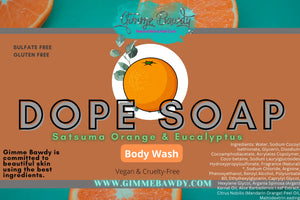 Dope Soap
8 oz
PET Bottle
Dope Soap is a luxurious foaming cleanser with the invigorating scent of Satsuma Orange & Eucalyptus.  Dope Soap is sulfate free, vegan, and cruelty free. 
Satsuma & Eucalyptus Shower Gel helps you get up and go every morning. This energizing bottle of sunshine cleanses your skin blended with eucalyptus to refresh your senses, leaving you feeling blissfully awakened.
Enriched with cold-pressed satsuma extract, you can lather up with this zesty number and enjoy the fresh fragrant notes of sweet orange and invigorating eucalyptus.