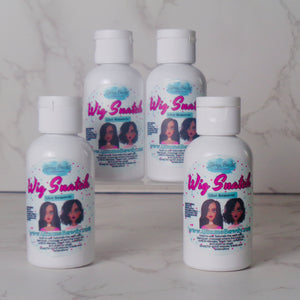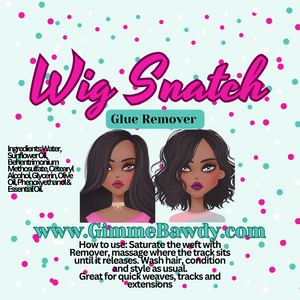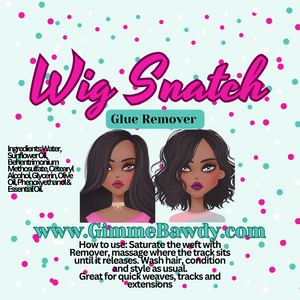 Wig Snatch Glue Remover
2 oz PET bottle
Wig Snatch is Weave Glue Remover to help remove your extensions and bonding glue safely and with healthier ingredients.  Wig Snatch is infused with Olive and Sunflower Oil to help keep your hair healthier while removing tracks.  

HOW TO USE:
Saturate the weft with Wig Snatch glue remover, gently massage where the track sits until it releases.  Wash and condition your hair and style as usual.
Great for quick weaves, tracks and extensions.