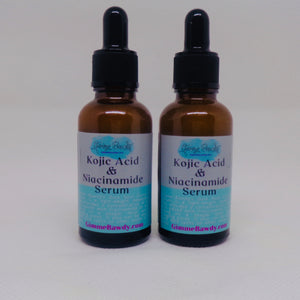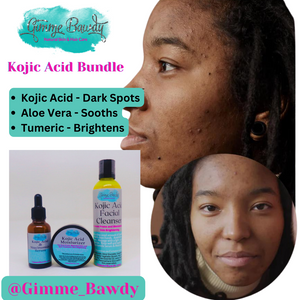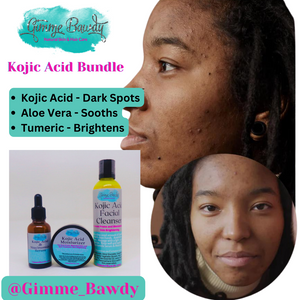 Kojic Acid & Niacinamide Serum
 Kojic Serum with Niacinamide is a great lightweight addition to your daily skin routine. Use on the face or anywhere on the body to help lighten dark spots. Perfect for use on the bikini line, and those underarm dark spots as well as the face. Our serum combines Niacinamide to help fade spots at a deeper level without clogging pores. 
The key ingredient Kojic Acid is naturally sourced from the fermented rice used to make Japanese Sake.  Kojic Acid can help fade melasma, eliminate age spots, diminish sun damage & correct discoloration. 
Niacinamide, also called nicotinamide, is a form of vitamin B3.