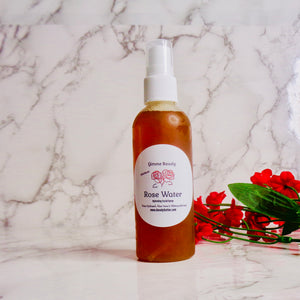 Rose Water
PET spray bottle
Naturally hydrating and soothing rose hydrosol, aloe and hibiscus extract for a dewy glow.  Rose Water is organic, vegan, and cruelty free.
HOW TO USE:
Toner- After washing your face apply Rose water to a cotton ball and apply to skin.
Setting Spray- After makeup application apply 2-3 spritz to face.
Fragrance/Refresher-  Apply as often as you like.