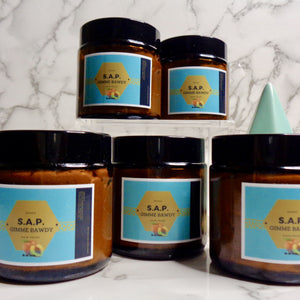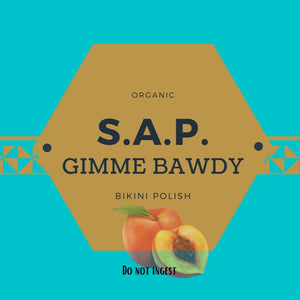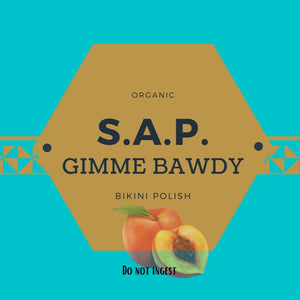 S.A.P. Bikini Polish
4 oz
Glass Jar
S.A.P. Bikini Polish may be used before and after waxing to address ingrown hairs. The natural scrub helps to even skin tone with continued use.  S.A.P. is organic, vegan, and cruelty free.
HOW TO USE:
Massage the sugar scrub onto your skin in gentle circular motions. You don't want to press too hard, as you could irritate your skin. Use 2-3 times per week for optimum results.

The scrub is not intended for use on the face.