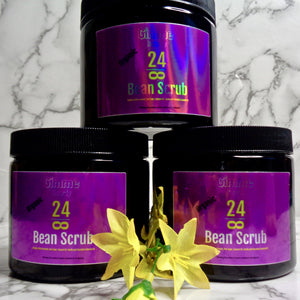 2️⃣4️⃣ ever Bean Scrub
16 oz PET Jar
24 ever Bean Scrub is a coffee scrub that's good for your skin.  This product is in honor of the late great #24 so you can count on it to give great results just like it's namesake.  24 ever Bean Scrub is organic, vegan and cruelty-free.
HOW TO USE:  
Smooth scrub over your body while showering, rinse off with warm water.   Use 1 time per week for optimum results.
Not intended for facial use; please see our selection of clay & sheet masks.